At Pinehurst Mobile Detailing we are leading the industry with our customer service standards and promise to serve you with our 100% satisfaction guarantee.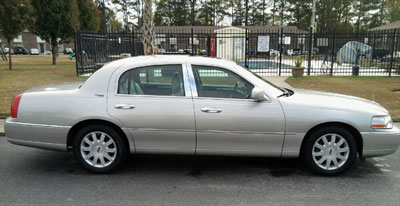 We would like to offer you the chance to create your own detail package by telling us what options you prefer. Not only can you pick preferred options but we are offering you the opportunity to schedule weekly or monthly service contracts.
A service contract with Pinehurst Mobile Detailing will give you peace of mind knowing that all your detail needs are meet without having to call or make online appointments. We can even make sure that weather does not interrupt your service because we will be on the lookout and adjust the appointment for the day after a storm. Also we would like you to let us help with those special occasions like weddings or sending your child off to the prom by reserving appointments months in advance.
Please call and talk to one of our detail professionals and let us begin serving you today at (910) 373-1751 or make an online appointment by clicking on CONTACT US.
DETAILING SOLUTIONS:
Please pick from these options to build your own detail and we will give you a free quote.
Wash  •   Premium Wax   •  Clean Tires and Rims  •   Tire Shine  •   Clean Windows  •   Polish Chrome  •   Vacuum Interior •    Vacuum Trunk  •   Clean Console and Air Vents  •   Shampoo Carpet and Mats  •   Wipe down Door Jams  •  Leather Cleaner & Conditioner  •  Degrease Engine  •   Clay bar Exterior  •   Headlight Restoration  •   Rain-X Treatment   •  Pine Sap Removal  •   Clean and Armor All Engine  • Wipe down Interior with Premium Dressing  • Final Touch Express Wax  • Swirl, Scratch & Oxidation Remover  • Polymer Paint Sealant  • Clear Coat Polish & Cleaner
Additional Services upon Request