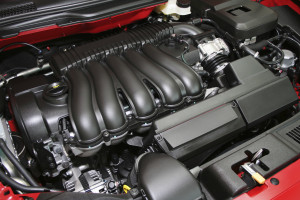 For our engine detail we use a citrus degreaser that is very powerful and can clean the dirtiest of engines. This wonderful product will clean batteries, radiators, engine blocks, hoses and all compartments that contain fluid. This basic $30 engine detail will certainly enhance the look and value of your car.
At Pinehurst Mobile Detailing we believe that washing a car does not stop with the paint.
We also offer a full engine detail that includes degreasing, washing, premium dressing on all hoses and rubber components. Let one of our detailing professionals clean your engine and stun your friends and neighbors. This detail can take up to 6 hours depending on the condition of vehicle, so quote will be given on site. An engine detail on any make or model can greatly increase the value of your car or RV.
Please go to CONTACT US to schedule an online appointment or if you need immediate assistance call (910) 373-1751 and speak to an auto detailing professional. Thank you for browsing our website and we hope to serve you soon.
All of our services are performed by automotive detailing professionals. For more information please click on your preferred option and let Pinehurst Mobile Detailing begin serving you today!