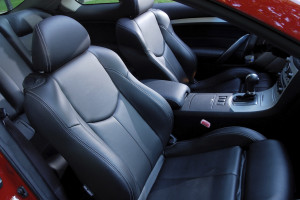 Understanding the pride you take in your leather upholstery is what makes Pinehurst Mobile Detailing the industry leader in auto detailing.
Our leather cleaner & conditioner products are of the highest quality and we apply it with the utmost of care.
The cleaner contains no abrasives or harsh chemicals that damage fine leather. The conditioner is properly PH balanced to absorb into the leather hides to soften and preserve. We recommend treating your leather once per year to prevent drying and cracking. Poorly treated leather interior can become unsightly and greatly reduce the resale value of your car, boat and RV.
Please go to CONTACT US to schedule an online appointment or if you need immediate assistance call (910) 373-1751 and speak to an auto detailing professional. Thank you for browsing our website and we hope to serve you soon.
All of our services are performed by automotive detailing professionals. For more information please click on your preferred option and let Pinehurst Mobile Detailing begin serving you today!