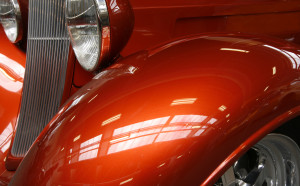 Our swirl & scratch remover is formulated with special lubricants to remove those unsightly swirls that are amplified by sunlight.
All of the scratches that make the car look aged are buffed away to reveal the former beauty of the paint.
This product is body shop safe and VOC compliant. We have a wonderful swirl & scratch remover but it provides no paint protection after the procedure is done so we strongly recommend following up with a premium wax or polymer paint sealant.
Please go to CONTACT US to schedule an online appointment or if you need immediate assistance call (910) 373-1751 and speak to an auto detailing professional. Thank you for browsing our website and we hope to serve you soon.
All of our services are performed by automotive detailing professionals. For more information please click on your preferred option and let Pinehurst Mobile Detailing begin serving you today!