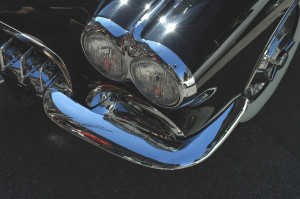 Our clear coat polish and cleaner is another great product that removes light oxidation, swirls and surface imperfections.
This application is for automobiles and RV's that do not need compounding or (paint leveling). We can take a 2 or 3 year old car and bring the paint back to showroom quality. We can do this additional service in almost any climate and guarantee long lasting results if followed up by our Polymer Paint Sealant.
If you are a used car dealer or just have a car for sale then the final sealant is not necessary because this product will give you a 30 day protection on it's own. This premium glaze/polish is truly the best final buffing step that we have ever had offer. It is body shop safe, VOC compliant and has a pleasant vanilla scent.
Please go to CONTACT US to schedule an online appointment or if you need immediate assistance call (910) 373-1751 and speak to an auto detailing professional. Thank you for browsing our website and we hope to serve you soon.
All of our services are performed by automotive detailing professionals. For more information please click on your preferred option and let Pinehurst Mobile Detailing begin serving you today!